Editor's Note: ATPTour.com is resurfacing features to bring fans closer to their favourite players during the current suspension in tournament play. This story was originally published on 29 April 2018.
Players competing at the Millennium Estoril Open this week will be sliding on the red clay, battling for a coveted ATP World Tour title. But before the main draw begins, some competitors were sliding around something else — a surfboard.
Portugal's own Joao Sousa and British No. 1 Kyle Edmund took time out to learn how to catch some waves with a special instructor — world-class surfer Frederico 'Kikas' Morais, ranked No. 14 in the World Surf League.
"It's not easy to get the time to do this kind of thing normally. It's a great activity and to be with Frederico, it's nice," said Sousa. "He's one of the greatest in the world. It's a bit windy, which makes it difficult. But hopefully we'll have some fun. It's gonna be tough, but we'll give our best."
The players certainly enjoyed the experience at Carcavelos Beach, even if they might not be joining a professional surfing circuit any time soon.
"He gave us some tips to make it a little bit easier," Sousa said. "But I'm not sure our physical condition is perfect for this kind of sport."
Edmund, who advanced to the Australian Open semi-finals before reaching the championship match in Marrakech, enjoyed his time on the water as well, saying that Morais had the pair practising getting up on the surfboard and settling into their stance.
"I've never surfed before, only done stuff like jet skis in the water before. So it's my first time, but I've got no excuses because I've got a pretty good instructor," Edmund said. "I'm pretty good with adventure sports. I like motorbiking, and loved the jet skiing. It's a bit cold, that's my only excuse! But I'm excited to give it a go and to try something out of my comfort zone."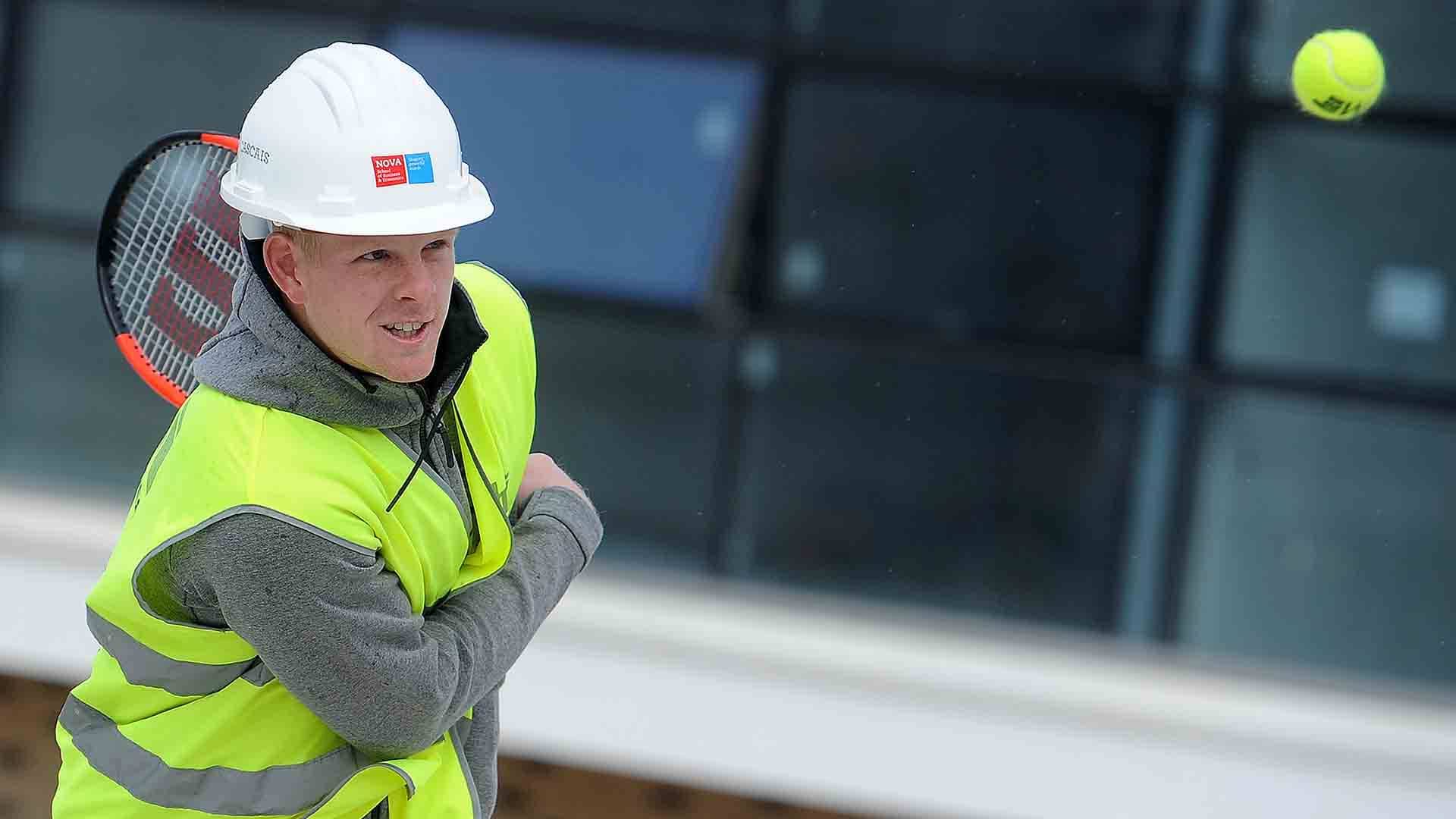 To start the day, the pair also played mini tennis at the brand new Nova School of Business and Economics. But after some pre-tournament fun, Edmund is excited to head back to the tennis court, where he looks to maintain the momentum he gained in Marrakech.
"It's one of my aims, to get my first title. So it was great to reach a first final," Edmund said of his run in Morocco. "I obviously wanted to go one step further, but the experience will serve me well. The next time I'm in a final, I'll hopefully be able to use that loss to my benefit."
It's an especially important week for Sousa, who is playing in his home country of Portugal.
"It's always a special week for me, playing at my home and in front of my people," said Sousa, who made the semi-finals of Marrakech. "It's been a good season so far and hopefully I can play a good level and play good matches."