Kyle Edmund owns two ATP Tour titles and reached a career-high No. 14 in the FedEx ATP Rankings in October 2018.
ATPTour.com looks at five things you should know about the 25-year-old.
1) His Best Season Came In 2018
From start to finish, Edmund's 2018 ATP Tour season was a story of success. Following a quarter-final run in Brisbane, the 6'2" right-hander beat Kevin Anderson and Grigor Dimitrov en route to his maiden Grand Slam semi-final at the Australian Open. On clay, Edmund reached his first ATP Tour final in Marrakech. In Madrid, he beat Daniil Medvedev, Novak Djokovic and David Goffin in consecutive matches to reach his maiden ATP Masters 1000 quarter-final.
Edmund also produced an impressive run of results at the end of the year, reaching the semi-finals in Beijing and the quarter-finals in Shanghai. In his next event, the European Open in Antwerp, the 23-year-old beat 2016 champion Richard Gasquet and Gael Monfils in back-to-back matches to claim his first ATP Tour crown.
Edmund finished 2018 at a career-high World No. 14 with a 37-21 record.
2) He Loves 'Anything With An Engine'
When Edmund isn't competing on the ATP Tour, you may find him behind the wheel. Over the past decade, the 2018 Australian Open semi-finalist has developed a huge passion for motorsports. In fact, when Edmund ends his tennis career, he has his sights set on becoming a racing driver.
"In England, you can actually buy a car and then you are basically entered into a series around England which is 15 races [with] one race each weekend. You don't have to be a professional driver," said Edmund.
"It is just people who are lucky enough to have the money to buy the car that comes with all the equipment. The mechanics are at the event and you get to race. When I'm finished, I think that will be something I'm really interested in."
3) He Is The Reigning New York Open Champion
Edmund doubled his ATP Tour trophy tally at this year's New York Open. Sixteen months after his title run in Antwerp, the Yorkshireman dropped just one set in five matches at the ATP 250 event. Edmund survived a third-set tie-break during his quarter-final against Soonwoo Kwon before straight-sets victories against Miomir Kecmanovic and Andreas Seppi.
"There's a lot hard work throughout the year, a lot of ups and downs that you don't see behind the scenes. To win this title means a lot to me," Edmund said.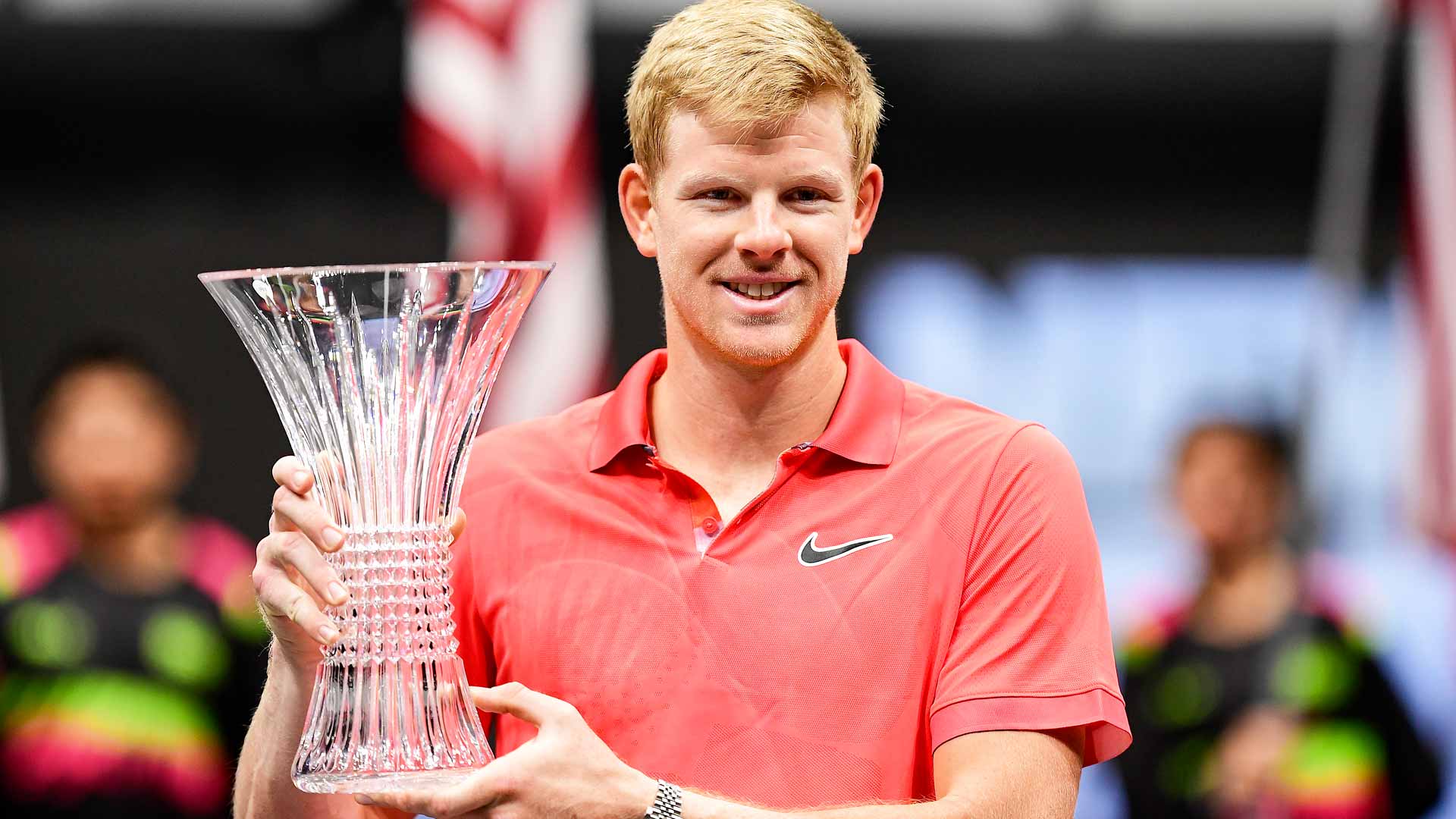 4) He Enjoys Spending Time In The Kitchen
Edmund cooks two or three times a week when training at home and, occasionally, he enters the kitchen in tournament weeks. During last year's grass-court season, the Brit treated one of his friends to his signature dish: chicken orzo.
"During Wimbledon, I always stay with a mate from Yorkshire, where I grew up. He always comes down during Queen's [Club] and Wimbledon, and I cooked one day," said Edmund.
"I made this chicken orzo dish, chopped some chicken breasts, some vegetables. It's a soupy chicken orzo. It's pretty healthy. I put as much vegetables in it as I could. It's very easy to make. You just put it in and let it cook, simmer. I like to cook it because it's the easiest one. People give me compliments."
[FIVE THINGS]
5) He Supports Liverpool Football Club
Edmund is a keen supporter of Liverpool Football Club, who are currently on top of the Premier League in England. The Brit has admitted that he gets more nervous watching his favourite team than he does when playing matches on the ATP Tour.
Ahead of last year's Fever-Tree Championships, Edmund visited a local pub in London to watch his team win its sixth Champions League title. Only Real Madrid and AC Milan have won the European club competition on more occasions.
"From being very young I just loved the kit, the crowd, the atmosphere. I had Liverpool bed sheets, curtains, everything. I would watch them whenever I could," said Edmund.